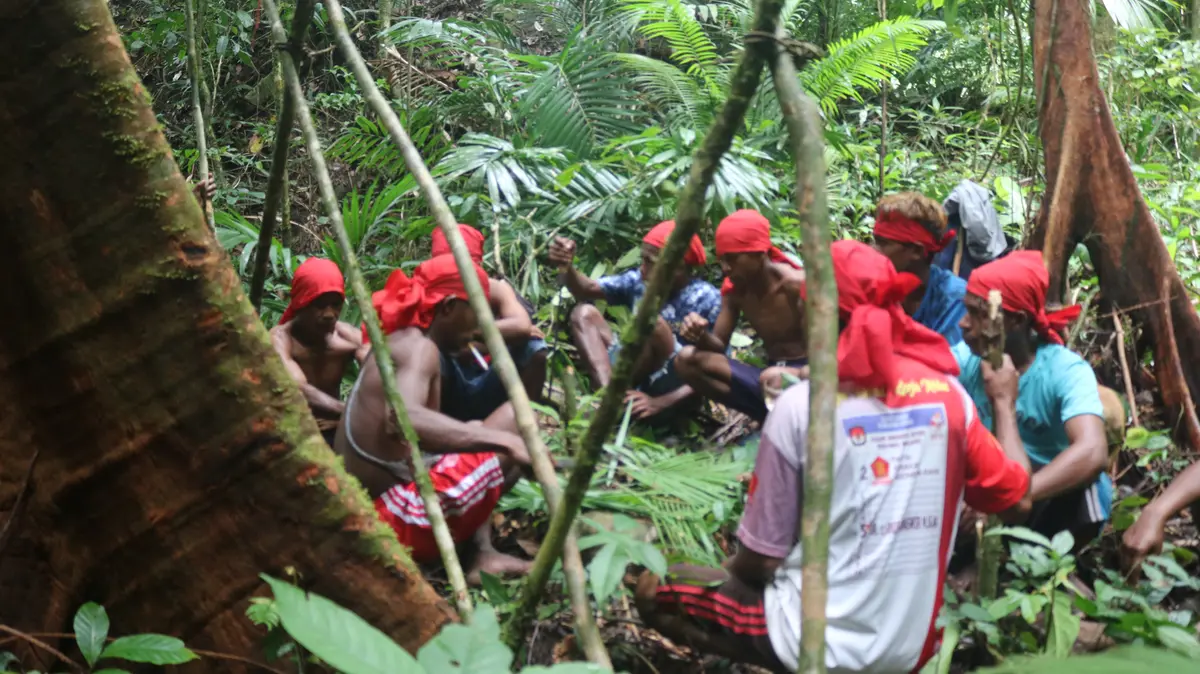 Khaleb Yamarua (21) is actually an ordinary young man. At his present age, he studied at the Faculty of Law, Pattimura University, Ambon. He has a twin brother, Josua, who also attended the same university but had a different major. Josua studied at the Faculty of Social Sciences and Government.
Due to considerations to be close to relatives and cost-effectiveness, the twins chose to study in Ambon. Indeed, Ambon is the city closest to their hometown in Sabuai Village, Siwalalat District, East Seram Regency (SBT).
However, it was also fate that brought Khaleb and Josua to the events that took place in their village.
On February 14, 2020, Khaleb returned to his hometown. However, unlike his usual visit, the son of the late Melchizedek Yamarua and Agustina Ahwalam returned to the village because of the call of his close relative Stefanus Ahwalam.
He was told that in the next few days, the Sabuai youth would stage a demonstration. The target is CV Sumber Berkat Makmur (SBM), a plantation company that has been operating in Sabuai Village.
Read the rest of this story in bahasa Indonesia on the Mongabay website.