This story excerpt was translated from Portuguese. To read the original story in full, visit Folha de S.Paulo. You may also view the original story on the Rainforest Journalism Fund website here. The RJF website is available in English, Spanish, bahasa Indonesia, French, and Portuguese.
---
Voters in Amazonian villages cite not having enough contact with candidates from Indigenous peoples, while those seeking seats say they lacked the necessary funding.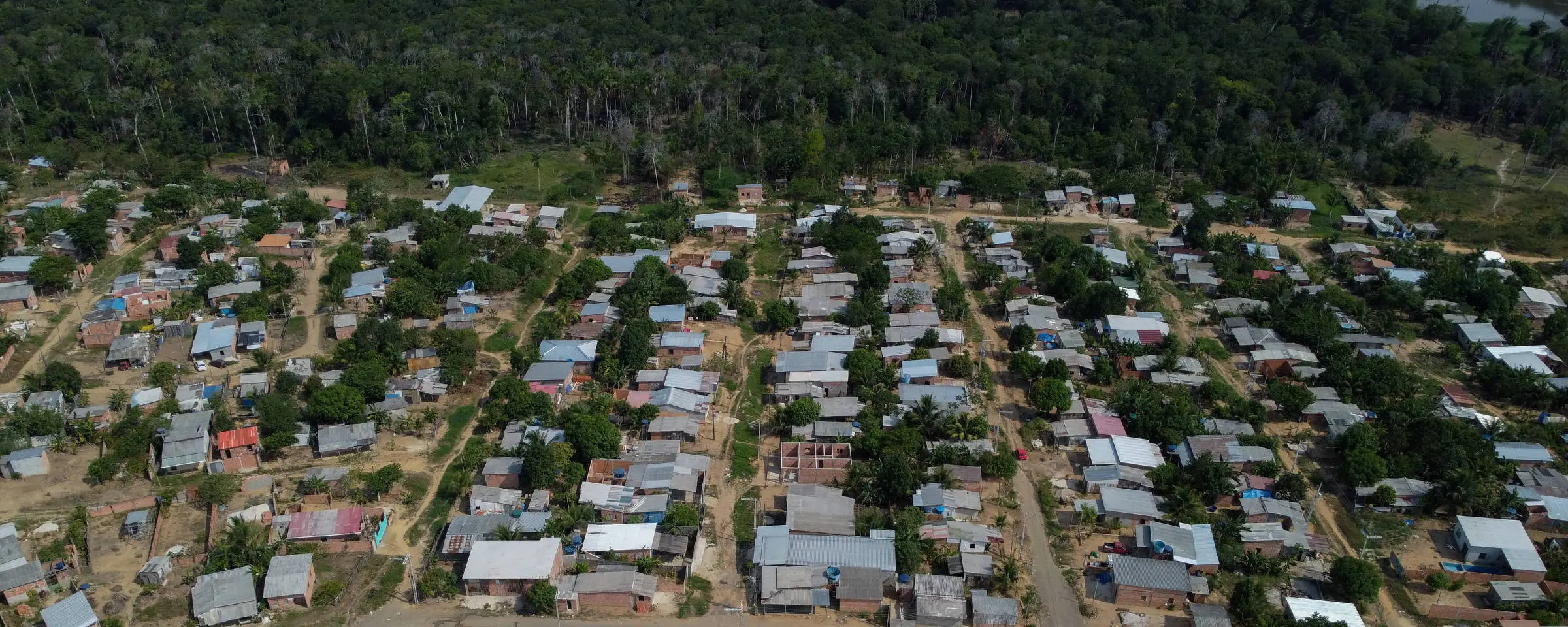 Manaus, Brazil - In the last elections, the residents of Parque das Tribos, the first Indigenous neighborhood in Manaus, were able to vote for the first time in their own community. The place was occupied in 2014 and since then the houses still have infrastructure problems. Currently 5,000 people who speak languages of 20 ethnic groups live there.
The Tikuna couple Regina Mariano, 24, and Jeckson Pereira, 30, were accompanied by their six- and two-year-old children in the first round. When leaving the polling station, Jeckson said that his vote for federal representative was for an Indigenous person, but he didn't know that there was a "relative" in the race for the government of Amazonas (Israel Tuyuka, from the PSOL) and other seats. "If I knew, I would vote. I didn't know."
The children played with the holy cards lying on the ground and spoke in the Indigenous language, and it was possible to identify the name "Bolsonaro" in the conversation. Jeckson replied in Portuguese, with his eyes fixed on his children's faces, that the president is very prejudiced against the Indigenous people.
The Tikuna family has been in Manaus for a few months and says they are looking for better living conditions. The father complains about the lack of opportunities for the Indigenous people to have a dignified life without having to leave their places of origin. "For me, there is no proposal for the Indigenous people," he said.