The Legal Amazon has the highest concentration of Indigenous and native women candidates in the country, but this region elected only one to be representative, who is a Bolsonarista. As reasons for defeat, female candidates point to inequality in funding, vote buying and violence.
---
Vanda Witoto (Rede-AM) traveled almost 3 thousand kilometers during her campaign for federal candidate. The trip, which included nine municipalities and twelve Indigenous territories (TIs) in Amazonas, was made by river, land, and commercial air transportation. Apparently high, the budget of R$1.1 million was insufficient to publicize the Indigenous candidacy in a state with an area of 1.57 million km2 (equivalent to six states of São Paulo) and 164 indigenous lands, assessed Vanda after her defeat at the polls.
The average amount of money received by each of the eight people elected to the Federal House of Representatives in the state was almost double: R$1.96 million. All the winners are men, self-declared white or brown, from conservative parties, and have held political positions before. Saullo Vianna (União-AM), the third most voted, ran five times more than Vanda. With a resource R$ 1.5 million more than the Indigenous candidate, the state deputy visited 15 towns in the same week during the final stage of the campaign. To fulfill his electoral mission, Saullo hired three air cabs for R$171,000, eight times the total amount spent by Vanda on transportation.
---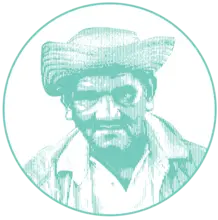 As a nonprofit journalism organization, we depend on your support to fund journalism covering underreported issues around the world. Donate any amount today to become a Pulitzer Center Champion and receive exclusive benefits!
---
A nurse and educator, Vanda was the first Amazonian woman to be vaccinated and became a symbol in the fight against COVID-19 during the oxygen crisis in Manaus after building a care unit in the Parque das Tribos, where more than thirty Indigenous ethnic groups live. In her first electoral contest, she obtained 25,000 votes, the largest vote of the PSOL-REDE Federation in Amazonas. But the vote of the federation to which Vanda belongs was six times less than the 200,000 votes of the electoral quotient necessary to elect a federal deputy in the state.