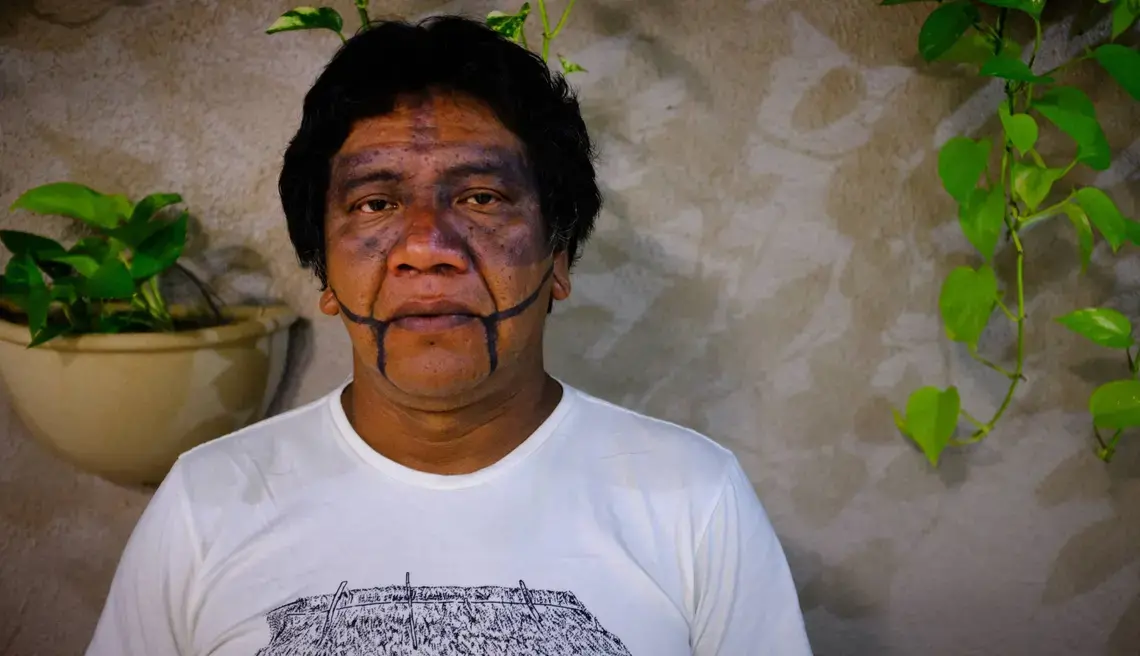 Dotô Takakire's face is decorated in traditional paint patterns. He is one of the leaders of the Kayapó community in the Baú and Mkragnoti reserves in the Brazilian Amazon state of Pará. He doesn't hesitate to make his point: "The Ferrogrão (grain train) will only be built if the Kayapó are consulted and if Convention 169 of the International Labor Organization [on the rights of Indigenous peoples] is complied with. If this doesn't happen, we will fight."
Like many Indigenous activists and leaders, this determined man believes that the Indigenous peoples of Brazil are facing a crucial battle for survival as a result of Jair Bolsonaro's government's plan to promote mining and agribusiness in the largest tropical forest on this planet. The most recent of these worries has its own name: the Ferrogrão (grain train).
To read the full story in Spanish, click here.