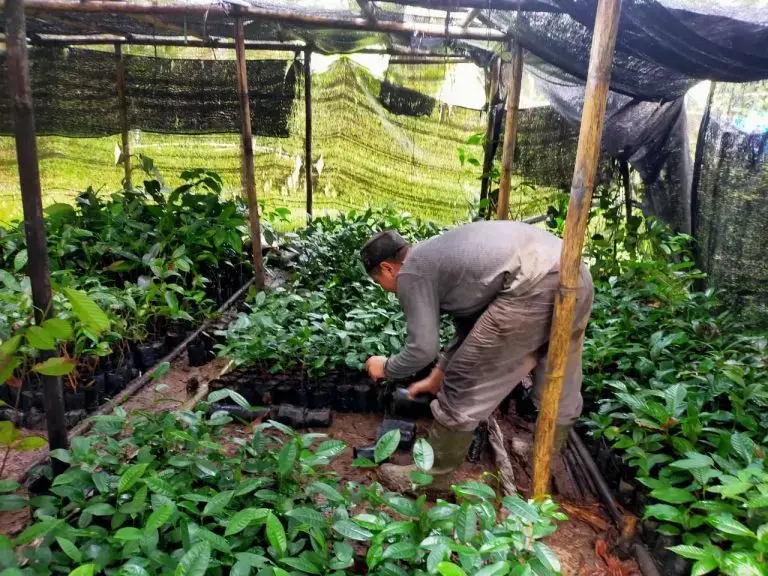 This coverage examines the efforts of a hospital in the interior of West Kalimantan, to be precise in Sukadana, North Kayong to eradicate illegal logging and reforest deforested areas through health services. The hospital is named ASRI (Alam Sehat Lestari). Founded in 2007, this hospital has a unique program that harmonizes health and environmental sustainability programs.
Poor patients only need to bring tree seedlings for treatment. They can also bring fertilizer in exchange for medical expenses. Each year they get 20,000 seeds to plant. They also have a dedicated nursery which now produces 220,000 seedlings that have been planted.
With this system, the people living around the forest area - most of whom work as tree cutters - do not have to spend heavily for medical treatment. This medical expense is one of the reasons why loggers have to cut down trees.
People who have been able to green their areas will be given a discount of up to 70 percent of their medical expenses. They are also given training such as farming organically and without burning, as well as providing business capital. Many tree cutters have now changed their professions to become organic farmers.
Illegal loggers who have no choice but to cut trees are given special attention in the Chainsaw Buyback program. This program helps loggers switch jobs by providing them with training - from farming, fish farming to haircuts. When the forest is maintained, the preservation of animals such as orangutans is also maintained.