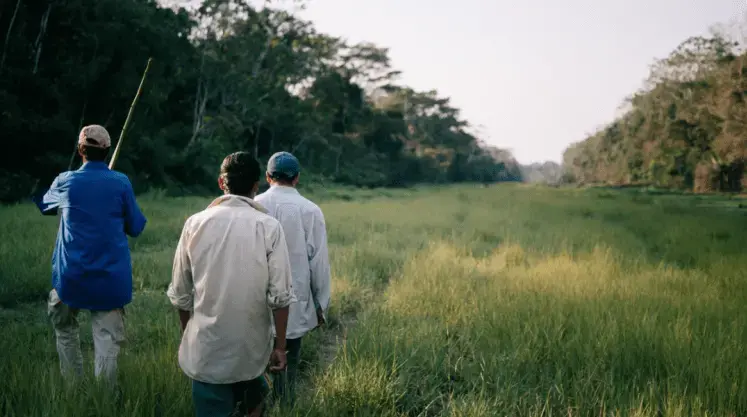 "How long is the track?" asks Casimiro Canchi Tamo, a member of the Chimane community.
"About 700 meters," answers Santos Canchi, his cousin, while walking through a vast, deforested space in the middle of the forest, a bit over half an hour from Maraca'tunsi, one of the Tsimané communities in San Ignacio de Moxos, Beni.
"Planes arrived every once in a while?"
"Once a month, it brought goods."
"Until what year did they come?"
"Until 2010," explains Santos, who is mayor of Maraca'tunsi. The planes belonged to a sawmill owned by San Ambrosio, a company that arrived in the 1990s to exploit forest resources and sought to make the transport of food, personnel, and supplies easier with a landing strip in the middle of Bolivia's Amazon.
To read the full story in Spanish, visit the Agencia de Noticias Fides website.