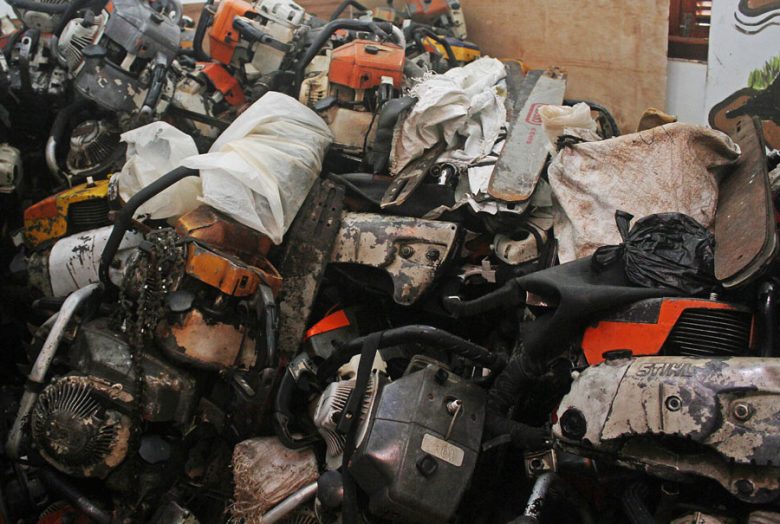 It was morning as Asri Clinic staff members Agus Novianto and Irvan were getting ready to work. Their goal that day was to retrieve a chainsaw from the house of a resident, a former illegal logger in Sukadana. Agus speed up his motorbike to former illegal logger Sukindar's house. Roni Eka Satria, a forestry police officer of Tanjung Gunung National Park Management Resort, followed behind them.
In an ordinary house in Pangkalan Buton Village, Sukadana Sub-district, North Kayong District, Sukindar was waiting. He invited Agus, Irvan, and Roni to enter his house. Agus, who is in charge of the UMKM (micro small medium business) program at the Asri Clinic, explained that he intended to take the chainsaw owned by Sukindar. Local residents used to pronounce the chainsaw 'senso'. "After I take the chainsaw, Pak Sukindar will not be able to work cutting wood anymore," Agus said to Sukindar who was next to him.
---
This story excerpt was translated from bahasa Indonesia. To continue reading the original story in its original language, visit the Pontianak Post website. You may also view the original story on the Rainforest Journalism Fund website here. Our website is available in English, Spanish, bahasa Indonesia, French, and Portuguese.