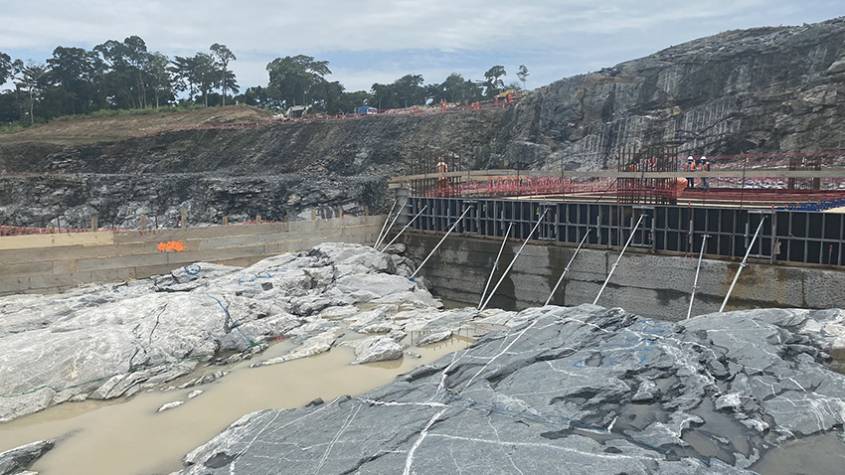 The inhabitants of Deng Deng, Déoulé Ouami Kambo Cassi and Lom Pangar villages in the Belabo district no longer know which way to turn; since the construction of the Lom Pangar hydroelectric dam and the appearance of the eponymous lake following the flooding of the great forest by the waters of this infrastructure, farmers no longer have control over the agricultural calendar. "The climate has changed a lot, the rains fall much earlier now before the normal period (May-June)," explains Herve Pitol, a young farmer from Deng Deng. "This situation leads us to stop burning our fields as we used to do during the slaughter period," says the young farmer.
According to the inhabitants of these villages, the climate variations that are observed today began to be felt in late 2016, when the structure was fully operational, in other words the storage of six billion cubic meters of water in the reservoir. "The heat today is such that sometimes we reach peaks of 35 degrees or more, which can extend over three months, especially between November and January," said another farmer from Déoulé, sitting under the shade of a mango tree.
---
This story excerpt was translated from French. To continue reading the original French story in full, visit the Panorama Papers website, or read this story in French on the Rainforest Journalism Fund website here. Our website is available in English, Spanish, bahasa Indonesia, French, and Portuguese.