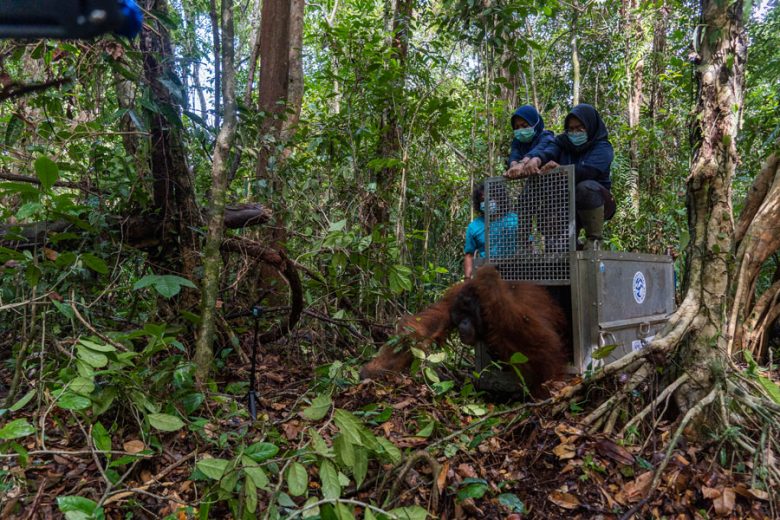 The scorching sun could not get past the shady trees around the offices of the Indonesian Nature Rehabilitation Initiation Foundation (YIARI) that afternoon. A woman came in a hurry on a bicycle. Arriving at the yard, she immediately parked her bicycle. "I'd like to introduce our director," said Heribertus, YIARI Media Supervisor.
The director Heribertus was referring to was Dr Karmele LIano Sanchez, the founder of YIARI. Karmele is known for her diligent efforts to save orangutans in Tanah Kayong.
"How are you? Welcome to our office," Karmele Sanchez said as she greeted us. She soon joined us at a table where we had previously spoken with Heribertus at the Sir Michael Uren Learning Center in Ketapang.
---
This story excerpt was translated from bahasa Indonesia. To continue reading the original story in full, visit the Pontianak Post website. You may also view the original story on the Rainforest Journalism Fund website here. Our website is available in English, Spanish, bahasa Indonesia, French, and Portuguese.