This story excerpt was translated from Spanish. To read the original story in full, visit Revista Nómadas. You may also view the original story on the Rainforest Journalism Fund website. Our website is available in English, Spanish, bahasa Indonesia, French, and Portuguese.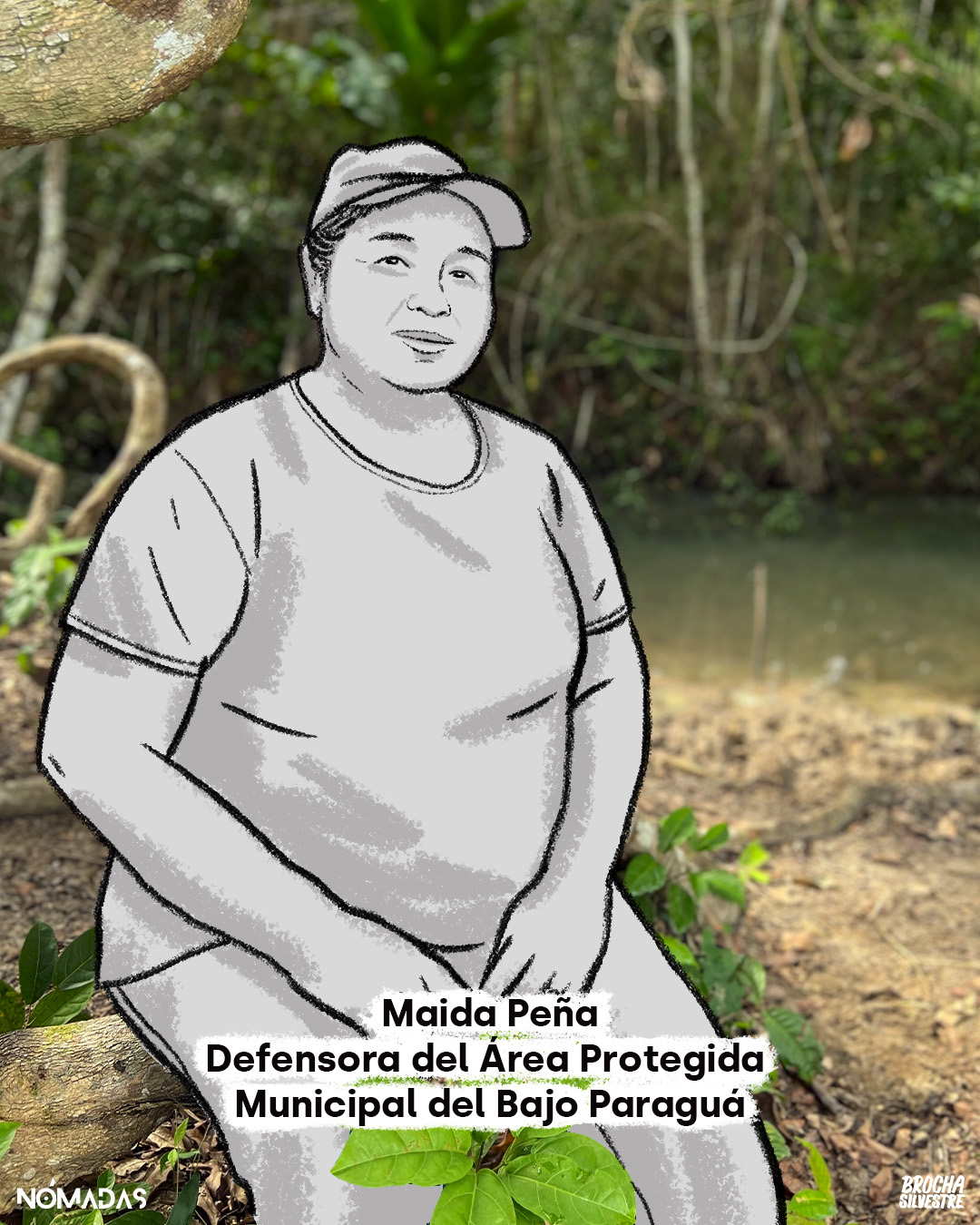 Encroachment, fires, and water shortages are the harsh realities faced by the Indigenous Chiquitano people of Bolivia's lowlands, as settlers and agribusiness advance unceremoniously. With drug trafficking as a latent threat, being a defender of the environment becomes a dangerous challenge that arouses the wrath of the powers that be. Maida Peña knows this.
---
Maida Peña is sitting on an earthen hill. Very comfortable, leaning on a leafy tree, a few meters from a stream that originates in a neighboring hill of Porvenir, a community that serves as protector of the Municipal Area of Bajo Paraguá, which in turn is the protective shield of the Noel Kempff Mercado National Park and the great Bolivian Amazon.
Here, to this place, she usually comes to meditate, to analyze the problem of the forests that sometimes prevents her from sleeping.
Maida Peña, with a round face, firm gaze, calm but powerful voice, begins to speak, launching a rain of words that fall on the forest:
How is the situation of the Indigenous peoples of the lowlands?
The Indigenous peoples of the lowlands are alone, orphans, fighting for something that belongs to everyone. It is no longer only the task of the Indigenous peoples to fight for biodiversity, to maintain life, because for us life is the forests, the big house. And these moments are so decisive, because there are many places that are destroyed. In different parts of the world, there are flooded and deforested forests. Now we no longer have these wonders, these forests where you can feel the beauty of breathing pure air and living in peace with nature.
---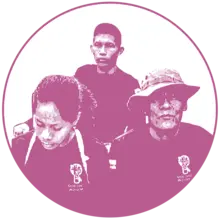 As a nonprofit journalism organization, we depend on your support to fund coverage of Indigenous issues and communities. Donate any amount today to become a Pulitzer Center Champion and receive exclusive benefits!
---
Where is this loneliness that you suffer leading you?
It is leading many of our Indigenous brothers and sisters to leave the community, to migrate elsewhere, to live with illegal activities, to feel threatened in our own home. Our market is the rivers and forests where we used to go to fish, to recreate, to hunt, to get fruits, to look for our sustenance, because that is what we have been raised with, respecting nature. It has never been for commercialization, but for the consumption of our families. Now we feel threatened from all sides.