Palm oil company PT Kurnia Luwuk Sejati, in Banggai Regency, Central Sulawesi, has had years of conflict with residents, as happened in Toili District. The women fought back, trying to get the rights to their managed land which the company had already planted oil palm.
 Samria Badjana is a woman from Toili District, Banggai Regency, Central Sulawesi. Palm oil companies promised to share profit if residents plant their land with oil palm. The also promised to process a land registration certificate (SKPT) from the village government. Promises stay promises. After years without clarity, Samria took her case went to court. Samria went to jail.
 Based on the records of the Kompas Peduli Hutan Foundation (KOMIU), 2000-2020, the gross deforestation resulting from land clearing activities for the expansion of PT KLS' s oil palm plantations reached 19,972 hectares. Deforestation in the Bakiriang Wildlife Sanctuary reached 3,532.46 hectares. This condition triggers agrarian conflicts which have not been resolved until now.
 Eva Susanti Bande, Coordinator of the People's Palm Advocacy Front (FRAS) in Central Sulawesi, said that the criminality of companies cannot be tolerated. The company seizes land managed by residents. The state seems to turn a blind eye to the problem of farmers. Restore community rights and save the Bakiriang Wildlife Sanctuary for the benefit of future generations.
Samria Badjana is trying to find justice for the managed land that the oil palm company is cultivating without any profit sharing. They fought a palm oil company, PT Kurnia Luwuk Sejati (KLS), which is located in Toili District, Banggai Regency, Central Sulawesi. Samria had to deal with the law even though her house was burned up to seven times.
The story goes: In 2003, Murad Husain, the owner of KLS, and his family visited Samria. Murad wanted to buy Samria's land for Rp. 200 million. Samria refused because the land was the only property they had managed since 1982.
---
As a nonprofit journalism organization, we depend on your support to fund journalism covering underreported issues around the world. Donate any amount today to become a Pulitzer Center Champion and receive exclusive benefits!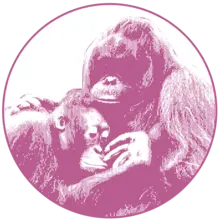 ---
Samria's refusal did not stop Murad from trying to negotiate. Murad again offered to plant their land with oil palm, and dangled profit sharing. Even though the land is in the Bakiriang Wildlife Sanctuary, they were promised that they would be assisted in obtaining a land registration certificate (SKPT) from the village government.
Murad's request was approved by Samria and their family. They immediately formed a group with 22 people and 44 hectares of land to be handed over as a condition of cooperation. Samria, at that time, was the group leader who was responsible for completing all the administrative equipment of the members.
A year later, in 2004 to be exact, KLS began to evict Samria and company from their 44 hectares of land. At that time, plantation crops such as secondary crops, cocoa and sago, which were managed by Samria and other residents, were eroded by oil palm.
"When they were evicted, the plants that support our daily life began to disappear because of oil palm. At that time, we began to realize that what we were doing was wrong," said Samria to Mongabay, last April.
After the initial eviction, Samria and her family began to collect the SKPT that Murad had given him. She has fulfilled several requirements, but until the early harvest in 2009, they never held the SKPT. They also never get the profit sharing as promised by the company.
"We were promised a profit sharing, 60% for us, 40% for the company. We agreed, all of that has not been kept until now. The SKPT was never given," she said.
Not only that, their land, which was not included in the contract agreement, was also coopted and cleared by the company without their knowledge.
The total land owned by Samria and their partners planted with oil palm is around 109 hectares.